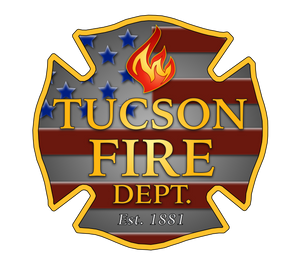 Looking for a different Logo?
Not seeing the shirt you want? Contact our Design Team at TFD Pride and we can get started on your very own custom product design.
Email: ADSTEAD129@GMAIL.COM
RETURN POLICY
At this time TFD Pride is unable to take returns or exchange items for a different size/color. All items are individually created specifically for you at the time of purchase. We do not keep any inventory and thus we do not have access to easily swap out an item for a different size or color.
Example: Your purchase a Large t-shirt with one of our logos on it. The item is selected from a pile of blank shirts and only one item is printed. This is a "custom" single print process. The item is then packaged and shipped to you. If the item does not fit there are to other items available to exchange it for as this was a single print custom item. Our only option is to have our customers reorder the item in the new size they want.
PLEASE take the time to consult the size charts listed on every item before you order. If you are at all concerned about the cut or style of a shirt please contact us at adstead129@gmail.com. We may be able to make arrangements to assist you with your order and get you the correct item without having to order multiple sizes. Please note that TFD Pride is doing everything we can to ensure you get the product you want but we have no control over the size and or color you order. Again this is a CUSTOM SHIRT DESIGN. Nothing is printed until you order it.
WE CANNOT REPLACE ITEMS BASED ON A WRONG SIZE. We are not Amazon.
If an item is damaged or flawed please contact our service department by email at: adstead129@gmail.com
Please include:
1. Your name, address and item number/description
2. Reason for the potential return.
3. Pictures of the item or damage.
4. Any other details or reasons for a potential return
5. Your contact information. (Email, phone, etc.)
Thanks,
TFD PRIDE.